Traditional Hawaiian Healing
Ho'ola Lahui Hawai'i -

Lāʻau lapaʻau
Ho'ola Lahui Hawai'i promotes traditional Native Hawaiian Healing practices and traditions through various cultural education programs throughout our community. Native Hawaiian Traditional Healing includes La'au lapa'au, La'au Kahea, Ho'oponopono and Lomilomi.
Traditional Hawaiian Healing practices are important to the health of Hawaiians.
Sean Chun is a practitioner of
La'au Lapa'au, a traditional form of healing using Hawaiian plants and herbs. Native Hawaiians believed illnesses were brought by supernatural forces so healing involved strict protocols that included prayer during the picking, preparing and administering of the herbs. Prayer continues to be an important part of La'au Lapa'au today.
For more information about Traditional Hawaiian Healing Practices or if you would like to coordinate an event with Sean Chun, please fill out the below form.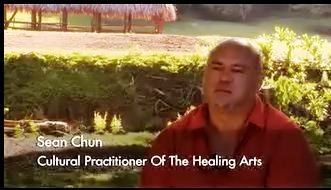 Making Good Health A Priority